February is a bit of an ambiguous theme, Frozen with Love.
To celebrate BECKICKLESIE becoming the latest
Mumbassador for The New Ice Age
, and not forgetting that we celebrate Valentines Day next Monday, I decided to team up the two themes and allow your imaginations to run wild.
You may want to share a slow cooker recipe that you make a batch of (and freeze) for your family? Maybe a lovely Valentines Day dessert using sorbets? A photo of a family roast, cooked with love, using some Aunt Bessie goodies or frozen veg? Some homemade ice-cream?

You could also choose to submit a frozen themed post and a valentines themed post separately - double points!!

Just remember, it doesn't have to be a recipe. It can be a photo, a story, a poem... anything.
The two winner/s from this month's Oui Chef! will win some goodies courtesy of The New Ice Age. The link up closes on Sunday 27th February 2011 at 23:59hrs. Just add your linky here:
I have included all the badges below for all levels of Oui Chef! Please add on an extra 25 points for each of your entries to get your new total. If you have won this months Oui Chef! add an additional 50 points.
GRAB YOUR BADGES HERE, FOLKS!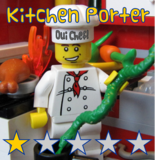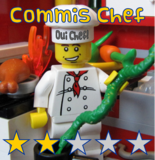 If you're new to the game, just add this badge...