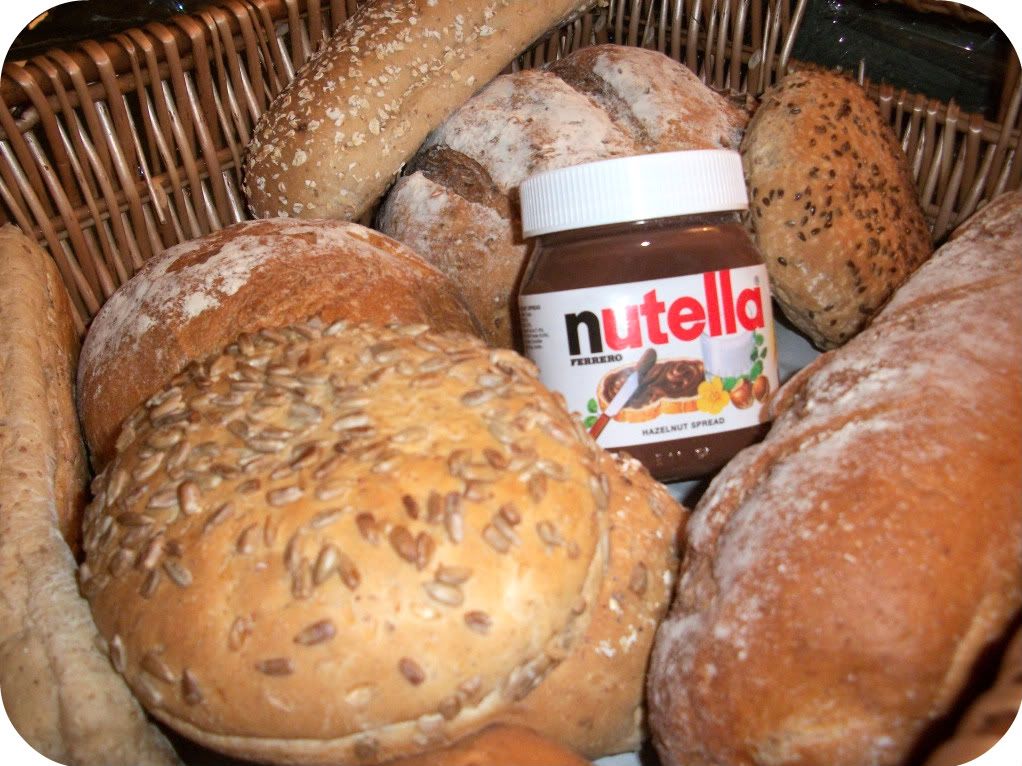 Just how yummy does that look!? A whole basket of fresh, homemade, wholegrain (how did they know about my MuTu) bread. Such a lovely surprise to wake up to on Friday morning and all in aid of the Nutella Breakfast Event I'll be attending with some other lovely Northern bloggers on Thursday 24th.
Are you going? What did you think of your bread? How lovely and unexpected, hey.
I also got a little slip advising our family on how to eat Nutella as part of a healthy diet; in a morning with wholegrain bread, fruit, cereals and skimmed milk. Sounds delicious.
Also, on my
Mumbassador mission for The New Ice Age
, don't forget that you can freeze Nutella for a lovely hazelnut-chocolately coating. But how would you use it?
There are tons of options but I've just found a gorgeous recipe on the
bell'alimento
website which combines freezing your nutty favourite with fresh fruit for an all round winner.

All you need is a few ripe bananas, a small jar of Nutella, a few kebab sticks and a small packet of desiccated coconut.
What a treat! A healthy alternative to chocolate/banana ice-cream.
Do you manage, as a family, to eat Nutella as part of a healthy diet?
There's still a little time to enter this month's
Frozen with Love Oui Chef!
just link up here: