Table 4 is out ladies and gents and it's an ode to
Cosmic Girlie Jay
, who celebrates her birthday at the end of this month.
Because she's specially amazing we have decided to dedicate this month's food to her love of bacon by theming the Oui Chef! for January, pig meat.
Please feel free to post photographs, recipes, stories and all your usual goodness about bacon, ham, pork... you pick.
The linky closes on 30th January at 23:59hrs - so get posting. Don't forget to add the Oui Chef! badge to your posts, you can grab this below.
I have included all the badges below for all levels of Oui Chef!
please check back to to last months totals
and add on an extra 25 points for each of your entries to get your new total. If you have won this months Oui Chef! add an additional 50 points. I'm sorry that you're having to do this - our family are in the middle of a big upheaval and we're moving about all over the show, I'll be back to tally up and dish codes out in my usual manner as soon as possible.
The Winners for last months
Oui Chef! of Cinnamon and Wine
are:
Chocolate, Pear and Wine by Fabulicious Food (Cheffy Daddy says he thinks you've really done the recipe justice and he'd love to give your dish a try).
Tastes of Christmas Past by Two Become Four (I love how you have taken the theme of red wine and cinnamon and used them to your advantage. Not allowing them to take over your post and your dishes has allowed you to create two amazing entries for Oui Chef! this month; original and visually scrumptious!).
Well done my lovely winners! Please make sure you give yourself 50 Oui Chef! points PLUS an extra 25 PER RECIPE that you submitted.
You've won yourself a gorgeous Lolita Hand Painted Wine Glass in a keepsake box. Do enjoy! Please contact me with your full name, telephone number and address so I can get your prize to you asap.
GRAB YOUR BADGES HERE, FOLKS!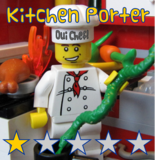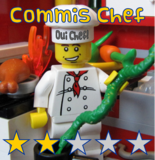 If you're new to the game, just add this badge...